Apple may be delaying production of the highly-anticipated MacBook Pro and iPad Pro amid a global semiconductor shortage.
Investment bank Cowen is predicting Apple News+ will account for $2.2 billion in revenue and have some 19 million users by 2023.
Jeff Bezos has come out in favor of increased corporate taxes to help pay for Biden's infrastructure plan.
In case you were wondering, Microsoft doesn't plan to let the whole Google-China brouhaha affect its business strategy. Steve Ballmer recently indicated that his company will more or less stay the course and throw Bing into the regional mix.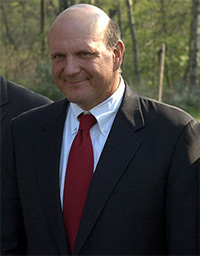 Part of the reason behind this decision might be that Microsoft hasn't bought into the theory that China's government participated in the hack that upset Google. Or that it just felt unthreatened by it.
The last eBay-centric article to appear on WebProNews concerned mobile transactions during the holiday season; the company was quite proud of its stats and had made some noise about them. Now, there's essentially been outside confirmation of its impressive performance, as eBay was declared the 2009 Mobile Retailer of the Year.