It may sound painfully dumb to point out that Yahoo's technology is important to the company, but there you have it. Unfortunately for the organization, that connection also makes it seem somewhat problematic that Yahoo's Chief Technologist has moved on.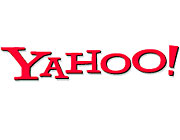 Benchmark Capital announced today that Sam Pullara, who was Yahoo's Chief Technologist, has joined it as an Entrepreneur in Residence. That means Pullara, EVP Ash Patel, and SVP of Revenue Joanne Bradford have all left Yahoo in the space of a week.
It's a hard to put that in a positive light; you'd have to look long and hard to find a company eager to lose that many senior people over the course of just a few days.
Things may not be as bad as they appear, though. As we explained on Monday, Bradford's something of a job-hopper. Patel really intends to spend more time with his family. And now, Pullara's new job will be different enough from his position at Yahoo that it doesn't look like he was just abandoning ship.
Then here's one more fact Yahoo can take comfort in: Google lost an employee today, too. Robin Wauters reported this afternoon that Senior Product Manager Gummi Hafsteinsson has gone to work for an app company called Siri.