Tonight debuts the first episode in the 7th season of the popular Showtime series Weeds. What have the Botwins been up to since we last left them? Apparently quite a bit, but were going to have to slowly fill in the gaps. That's because this season will begin three years after last season ended.
If you remember the season 6 finale, we saw Nancy turning herself in the the FBI while the rest of her clan boarded a plane for Europe. According to E!, we will find the Botwins in New York City, with Nancy just out of prison.
And what are they getting into this season? [Spolier] Apparently, Nancy will move in on the pot business of some local college kids while Silas and Shane find some fame operating a more legitimate business of their own.
Just in time for the premiere, it looks like Weeds is the basis for an upcoming social game on Facebook reminiscent of Farmville and others like it.
Weeds Social Club will allow players to run their own drug business. Short of teaching users how to grow, the game will require that you sell enough pot to maintain your house, provide for the family and all the other duties that would fall on the head of Nancy Botwin. Of course, it being a social game, you will be able to interact with people all over the world in your virtual-pot-selling-business.
Right now, the game is currently in a closed Beta testing phase. If you sign up, they will notify you when you are accepted and can join as their "newest club member."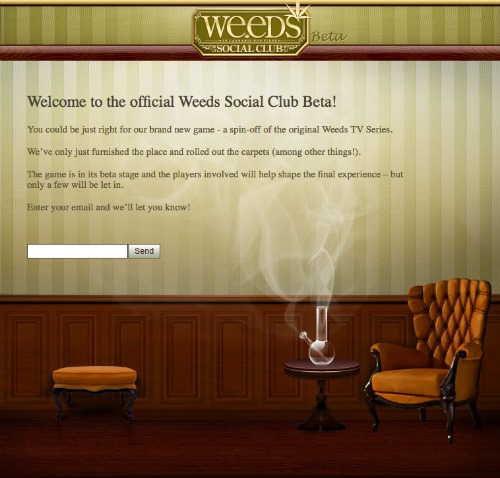 Twitter is excited about the return of the Botwins –
Weeds creator Jenji Kohan talked to the LA Times about the show. She addresses speculation that season 7 could be the last season for the much-beloved series.
"I don't know," she says. "My deal's up in January and I haven't heard anything yet from the network of the studio, so I honestly couldn't tell you."
She also said that she is writing the season in "two ways," as if she is planning for either option – renewal or the end.
Are you excited about the new season of Weeds?