As you might have seen while perusing the internets this afternoon, Former Warrant frtonman Jani Lane was found dead last night in a motel room just outside of L.A. When we first told you about his death, we reported on the Twitter reaction from his fellow musicians and other celebrities.
At that time, the cause of death was unknown. As of right now it is still undetermined, but police might have a few more clues.
According to TMZ, investigators have uncovered a "half-empty" bottle of vodka and prescription pills in the hotel room where they found the body.
Apparently, paramedics arrived around 5:15 pm yesterday and pronounced Lane dead at the scene. An autopsy will be held later today but the death is currently being treated as either an accidental overdose or a death by natural causes.
The news of Lane's death has not only been discussed by celebs – the general population is pretty enthralled with it. He's been trending all day on Twitter and so has one of Warrant's most famous songs, "Cherry Pie."
But some are fighting back, saying that remembering Lane as the "Cherry Pie guy" is wrong.
Another thing on Jani Lane's death –
I was tipped off to this via Twitter, and it prompted a big "C'mon, guys!" YouTube, you might want to do something about this ad that pops up before the official Cherry Pie video. Seems a bit insensitive, don't you think?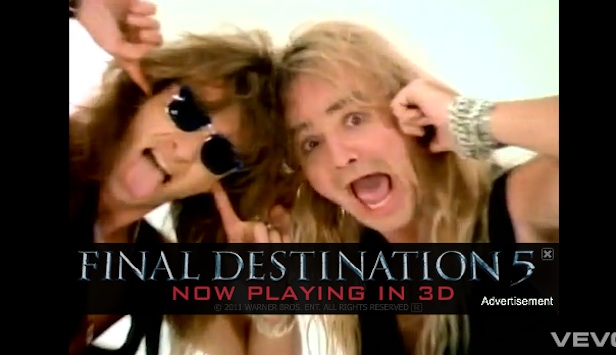 What do you guys think? For which song should we remember Jani Lane? Let us know in the comments.