If you want to promote your product, brand or business you need to branch out from just using traditional public realtions tools such as press releases.
Coverage of SES Chicago will continue. Stay with WebProNews for more notes from the event this week.
In the session "Search, PR, and the Social Butterfly" the focus was how to use social media along with traditional PR tools.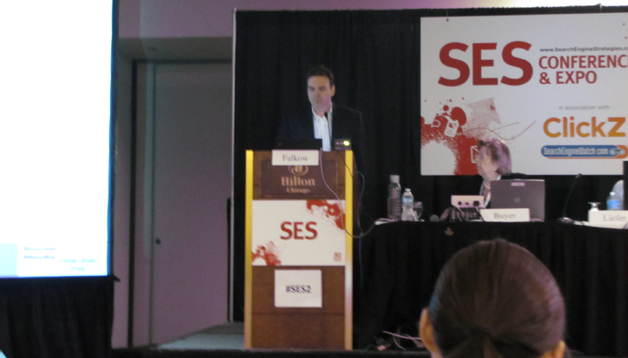 Lisa Buyer, President & CEO of The Buyer Group, said social media is creating more opportunities for PR people and marketers, "it's not killing PR."
Customers are search and socially savvy. "Facebook is becoming a search engine," said Buyer. With the Facebook and Bing integration, search is becoming more social.
The media is also search and socially savvy. More news outlets are using Facebook and Twitter.
Social media is influencing stories and news. 89% of reporters arre turning to blogs. 65% of journalists use social media. Google is used by 100% of journalists. Get your content in Google.
"Social media provides a wealth of information for journalists," Buyer said.
Optimize
Press releases
Blogs
Videoss
Images
Posts
Tweets
Use keywords in your tweet and titles.
Publicize via distribution and social media. PR strategy should be social via tweets, posts, status updates, blogs, and foursquare.
Have a content strategy and then break it down to daily, weekly and monthly updates.
Comments matter for all social media and your business. Comments can drive traffic to your blog. Integrate all your social tools…Facebook…Twitter…Foursquare, video. Add social media links to all press releases. Press releases need to be in HTML format.
Have sharing tools for company news, Twitter, Facebook etc.
SEO, PR and social media need to be BFFs.
Peter Liefer, President, Primeview, talked about a case study for a client where they took pictures of a product before launch and sent them to select bloggers to get a pre-buzz.
Target bloggers in your industry. Do a press release about an upcoming product to get exposure and credibility.
Hire influential bloggers to write about a press release. It builds a buzz and use social media. People can write comments about a product via social media. More comments more buzz.
Use all the social bookmarking sites to bookmark blog posts and press releases about the product.
Use a variety of Twitter accounts, Google indexes tweets immediately. Good way to get exposure for a product or brand. Distribute press releases via all social media.