Twitter has taken the time to explain a bit about how its Trending Topics work, following accusations from the Blogosphere that the company was blocking terms like #wikileaks and #cablegate, which Twitter says it was not and is not.
The company did apparently block the account of Operation Payback, however. Operation Payback is the group of hackers that took down sites like MasterCard.com and Visa.com as revenge for puling the plug on Wikileaks payments. MasterCard appears to still be down as of this writing, though Visa appears recovered. Facebook blocked Operation Payback's account as well.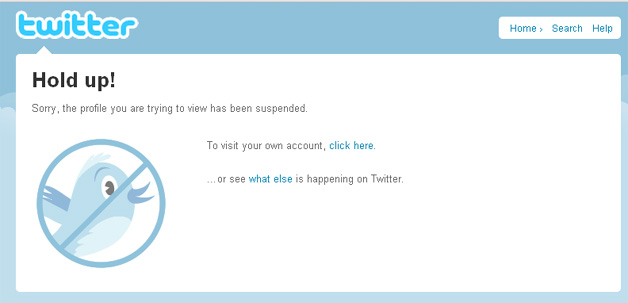 "Twitter Trends are automatically generated by an algorithm that attempts to identify topics that are being talked about more right now than they were previously," explains Carolyn Penner with Twitter's communications team. "The Trends list is designed to help people discover the 'most breaking' breaking news from across the world, in real-time. The Trends list captures the hottest emerging topics, not just what's most popular."
"Topics break into the Trends list when the volume of Tweets about that topic at a given moment dramatically increases," she says. "Sometimes a topic doesn't break into the Trends list because its popularity isn't as widespread as people believe. And, sometimes, popular terms don't make the Trends list because the velocity of conversation isn't increasing quickly enough, relative to the baseline level of conversation happening on an average day; this is what happened with #wikileaks this week."
Users are sending over 95 million tweets a day, according to the company.