Twitter announced that it has acquired the Fluther, or the team at Fluther, rather. The product Fluther will remain separate from Twitter, and is not part of the acquisition.
In other words, this was a talent acquisition, and the company hopes that this team of five will help it find new ways to get people Twitter content that is relevant to them. Twitter has indicated in recent interviews that this was an area of focus. Today's acquisition would appear to emphasize this mentality.
"During our conversations with Fluther's team, we were continually impressed by their technical talent, entrepreneurial spirit, and much of the thinking behind the question-and-answer product they've spent the last couple of years building," said Carolyn Penner of Twitter's communications team. "When the Fluther team joins us they will focus on helping users discover the most relevant content on Twitter."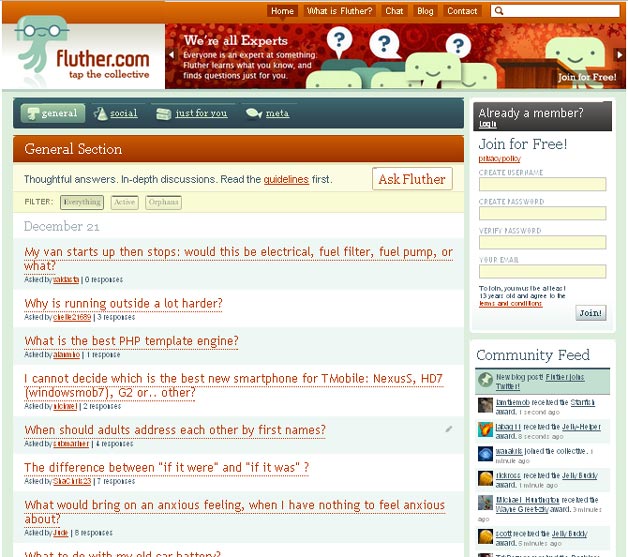 The team includes four engineers and a designer. Their names are Ben Finkel, Andrew McClain, Tim Trueman, Richard Henry, and Cameron Dutro. A post on the Fluther blog from Finkel and McClain says:
We are thrilled to be joining such a fantastic company and to have the opportunity to participate in the next stage of Twitter's growth.
We love Twitter, and we think their wonderful culture and technology are a perfect match for our team. It's the ideal place for us to keep building things that people love.
They also assure Fluther.com users that it will remain up and running. What's Fluther.com by the way? It's a Q&A service, where users ask questions and they find the person to answer it.
You can learn more about the backgrounds of each of the Fluther team members here. Fluther also has Twitter co-founder Biz Stone listed as an advisor.