Symantec has released its annual MessageLabs Intelligence Special Report, ranking the most spammed U.S. states and territories.
According to the report, Idaho receives the most spam (for the second year in a row), at a rate of 95.2%. The top spammed states are Idaho, Alabama, and South Carolina, with spam rates above 93%. The national average is only 89.3%. Indiana, Tennessee, Illinois, Utah, Washington, New Hampshire and North Carolina are next in line.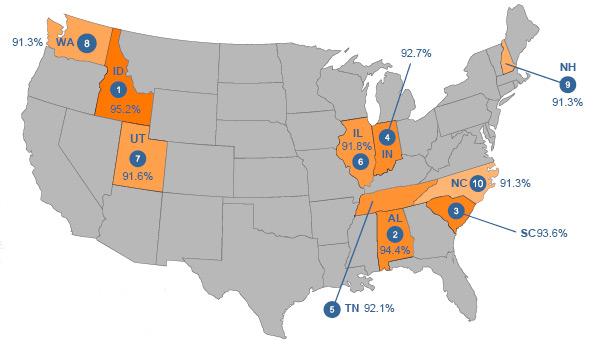 The least spammed states and territories are Puerto Rico, Montana and Louisiana. Puerto Rico returns as the least spammed for the second year in a row.
As far as industries, the most spammed are engineering, automotive and construction, while the least spammed are finance, admin/business support services and public sector.
According to Symntec, SMBs receive more spam than enterprises. Areas with greater populations of small-to-medium sized businesses are likely to receive the greatest proportion of spam, the company says. They also note that the least spammed areas are often home to some of the largest companies.
The report in its entirety can be found here (pdf).