Analytics firm Statcounter said today that discovery engine StumbleUpon has surpassed Facebook as the top source for social media traffic in the U.S.
StumbleUpon had 43 percent of the U.S. social media traffic on January 1st, while Facebook trailed with 38 percent.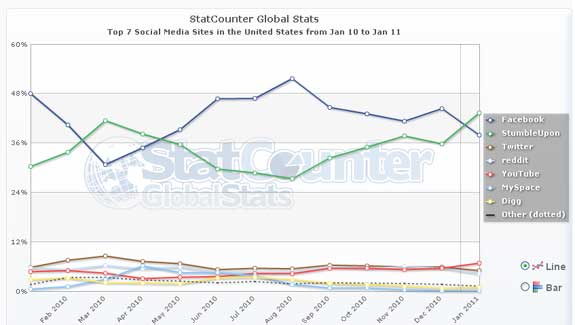 Statcounter tracks 15 billion page views per month on more than three million websites. Social media sites that Statcounter tracks include Facebook, StumbleUpon, Twitter, reddit, YouTube, MySpace and Digg.
"StumbleUpon just surpassed Facebook as the #1 source of social media traffic in the US!," said StumbleUpon CEO Garret Camp on Twitter.