Today Facebook launched a feature that some would consider long overdue. They now let you reply to comments via email. In other words, when you get an email notification alerting you that someone has left a comment on one of your status updates, you can simply type your reply in the email and hit send, rather than having to leave your inbox, go to Facebook and respond there.
"One of the easiest ways to stay updated on relevant conversations happening on Facebook is through email notifications, which inform you about comments made on the posts you've created or commented on," says Facebook's Tom Whitnah. "These notifications—for comments on such content as status updates, photos, videos and Wall posts—allow you to stay informed about your Facebook friends' activities without being logged in when you're on the go, on your phone or at work."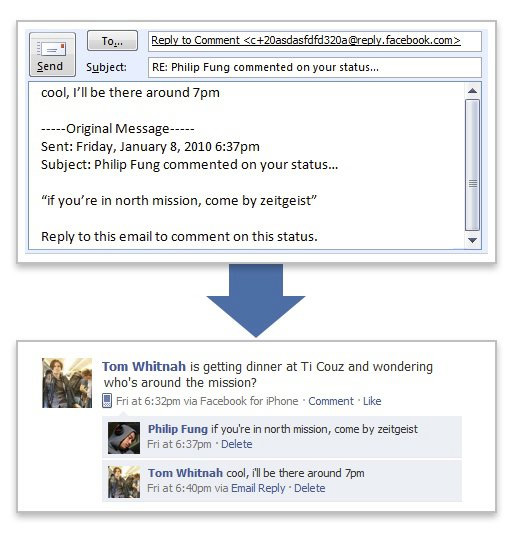 The addition of the new feature is simply an added convenience for Facebook users. It's one less step you have to take to stay engaged in the conversation.
If you don't have email notifications activated, then this of course won't apply to you. If you don't have them activated and you want to now because of this feature, just go to your account settings and find the Notifications tab, where you can select the option to receive them.

Related Articles:
> Dissecting Zuckerberg's Privacy Comments
> The Marketing Worth Of Twitter and Facebook