OK Go, the band responsible for some of the most viral music videos in recent memory, has teamed up with Google and a dance troupe called Pilobolus for an HTML5 Chrome experiment called All Is Not Lost.
From the Google Google+Blog%29&utm_content=Google+Reader">blog –
The band and Pilobolus dancers are filmed through a clear floor, making increasingly complex shapes and eventually words—and messages you can write yourself.

All is Not Lost is built in HTML5 with the browser Google Chrome in mind. Different shots are rendered in different browser windows that move, re-size and re-align throughout the piece. With HTML5's canvas technology, these videos are drawn in perfect timing with the music.
And yes, you must use Chrome to view the video.
Once you enter your custom message, the video begins. The video uses multiple browser windows to creates interesting patterns with the dancers, eventually spelling "All Is Not Lost" and finally your personal message.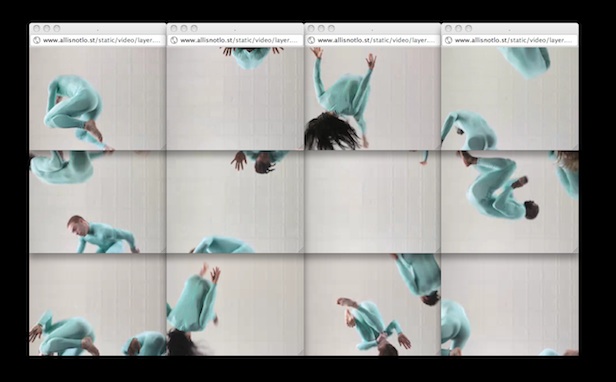 When the music video is over, users have the option of replaying the entire thing or simply sharing their personal message via custom link.

Of course, OK Go is no stranger to innovative music videos. Two of their previous videos became incredibly popular on the interwebs: first, the video for Here It Goes Again (aka the treadmill video) and then for their Rube Goldberg-themed This Too Shall Pass.
This new interactive experience is nice, but it doesn't quite live up to the incredible Chrome experiment The Wilderness Downtown in my book. That interactive film featuring the Arcade Fire song "We Used To Wait" was an unreachable kind of awesome.
What do you think? What were some of your messages? Let us know in the comments.