It's an interesting time to launch a startup, which is why you see so many popping up all the time. Word from ad:tech NY is that New York has become the ideal place to start up a startup. "It's a lot easier and cheaper to start a companies these days," says Linda Gridley, of investment banking firm Gridley & Company. "There's just a ton of innovation going on."
A few stats she dropped include: 65 of the Forbes 400 live in NYC, there are 2,000 Google employees in New York, there are 175 funding sources focused on digital in New York, and there are over 1,000 Internet tech companies in NYC.
One reason in particular that it's a good time to have an innovative startup is that the big companies are going hog-wild when it comes to mergers and acquisitions.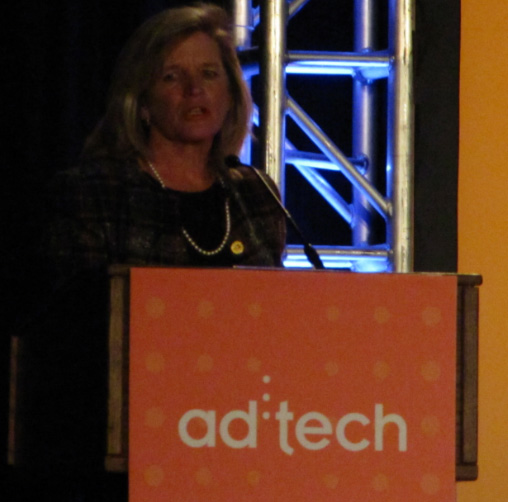 "Clearly the message is that the stakes are going up fom the M&A perspective," says Gridley. Google itself has made 24 acquisitions this year based on talent and technology. IBM has acquired 15 (mostly geared more toward data and analytics).
Over 200 startups have been founded in NY in last 4 years, she said, and they're disrupting many established categories. "We think that should be a huge warning sign…" Leaders of traditional companies, take note.
Some advice she had for sellers: "Really consider what your current offering is and what kind of transaction could make you part of a broader offering." Also, she said to think through what your opportunities are, disconnect valuation between buyers and sellers, and act early, because next year, the M&A market might get kind of crowded. "Be reasonable on valuation if you are in a crowded sector," she said. "Build the most attractive customer base that you can before you sell."
For buyers, she had some more advice: consider all potential acquisition candidates (not just the ones in the market), understand the competitive differentiation and potential threats, and stretch for key capabilities as they are only going to get more expensive.
Finally, to investors, she advised, innovation is happening at a faster pace – don't miss, earlier stage companies – be thoughtful because there are lots of risks, and NYC is "where it's happening."