MySpace has announced a new feature that lets users sync their status updates with their Facebook profiles or Pages, while also letting them share content from their MySpace page with Facebook friends.
"Sync with Facebook allows users to keep their friends on Facebook up to date on everything, including: sharing songs, latest photos, fun game apps, and more," says MySpace's Jennifer Ruffner.
"The opportunities to experience and share this type of entertainment content are endless," she adds. "This is particularly exciting for artists who can now use this tool as a complement to their MySpace Music presence and share their vast library of content, including full album catalogs, to people who've liked their Facebook Page."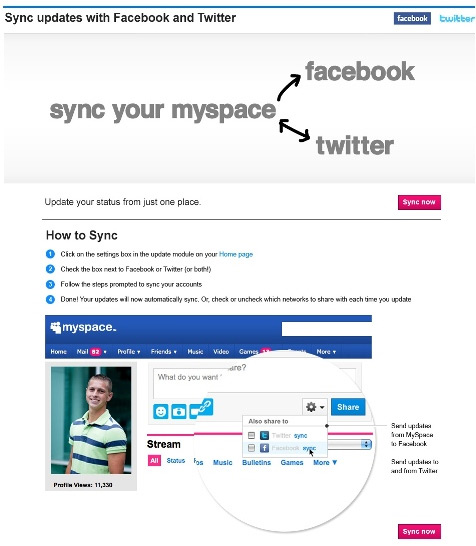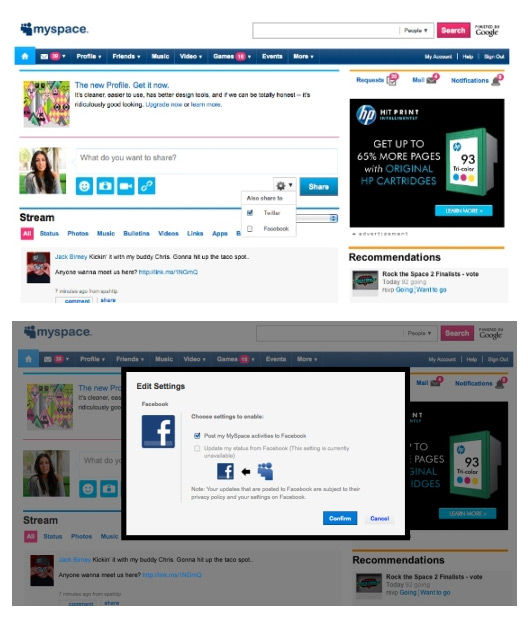 MySpace users also have the option to sync with their Twitter accounts. To set up the feature, MySpace users can go to their settings, check the box next to Facebook or Twitter (or both), and follow the steps that appear.