Mozilla has launched Firefox Home for the iPhone and iPod Touch. This is a free application that works with Firefox Sync.
"Firefox Home provides access to your Firefox desktop history, bookmarks and open tabs on your iPhone," explains Mozilla's Stuart Parmenter. "Get up and go and have exactly what you are looking for on the Web on your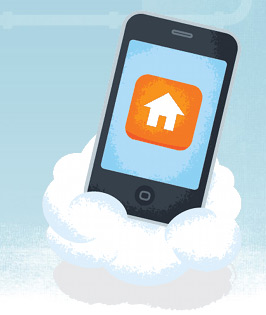 iPhone or iPod Touch. Firefox Home uses your browser data, securely synced from Firefox on your desktop to the cloud, to let you search and browse quickly and efficiently. You can view the sites you want directly in Firefox Home, open them in Mobile Safari or share them with friends via email. Your Firefox data is private and only you have access to it."
Mozilla says it syncs the 2000 most frequently or recently visited history items every 24 hours, while tacking on any history changes within that period.
Data is synced to the phone every time you launch the app. "We currently do not auto-sync as the most common use case is a launch-use-quit scenario, especially in the predominantly single-tasking world of apps on the iPhone. Users always have the option of forcing a refresh from the Settings tab," Mozilla says.
Mozilla makes it clear that it does not have plans to ship the Firefox browser for the iPhone, citing constraints with the OS environment and distribution.