LiveStrong CEO Doug Ulman spoke at the BlogWorld & New Media Expo today, where he announced an initiative to beat a record set last year for tweets with the #beatcancer hashtag. Last year's record was 209,000 and change. This time PayPal and SWAGG will donate 5 cents for every hashtag. It starts at 9:00 AM on 10/15.
You can also go to beatcancereverywhere.com and pledge to have more money donated, which will also benefit other nonprofits like Bright Pink and Stand Up to Cancer. Ulman says one of the things we don't see enough of in the nonprofit world is collaboration. announced
Ulman spent some time discussing how important social media has been to the LiveStrong cause. "What social media has done is it has democratized the movement," he said.
Ulman says he has not spent as much time blogging, as he maybe would like. He often gets halfway through a post and decides that people might not want to read it. He expressed a bit of guilt for not blogging more.
"Three years ago, I didn't have a Facebook page and I didn't know what Twitter was," he said, adding how humbled he felt being in the presence of so many social media enthusiasts at the event.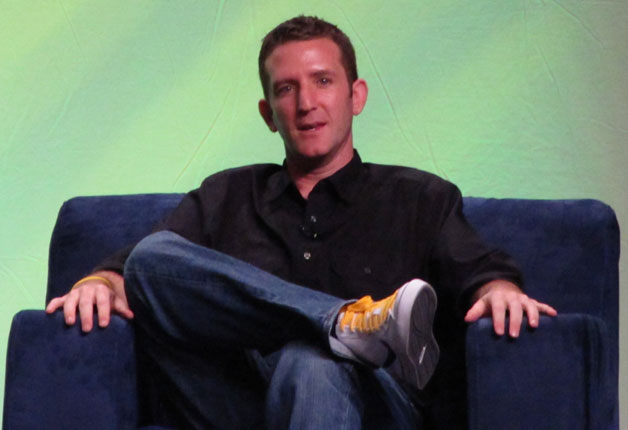 He does say that Lance Armstrong does his own tweets, and that he's never had anyont tweet for him. Some of his colleagues said he should start trying Twitter in December 2008, before Lance Armstrong, then he got Lance into it, and now he's up to 2.6 million followers. "Lance Armstrong is the most authentic, transparent person I know using social media," said Ulman. Just in the last week, Livestrong passed a million Facebook fans.
It is openness and transparency that he deems critical for the cause.
One other interesting tidbit – Ulman thought the yellow wristbands were a horrible idea at first. They were also originally going to say "Just do it." The first five thousand had a Nike Swoosh on it.
15% of LiveStrong's budget goes to cancer research, and the rest goes to helping families.
Watch live.webpronews.com for our exclusive interview with Ulman.