Games make people happy. They also, as anyone who's seen a guy glued to a controller or a mob the morning of a major release can attest, make people willing to sacrifice lots of time and money. Google may be onto something, then, as the search giant today launched a site called Google Game Developer Central.
The site – which ties into the ongoing Game Developers Conference (GDC) but will stick around after the event ends – is in part meant to generate interest among developers so that they create more games. Then, once the creative seed's planted, it's also meant to act as a resource.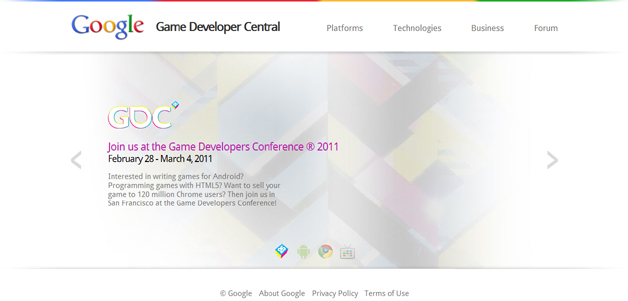 A post on the Official Google Code Blog explained this afternoon, "Google Game Developer Central provides an overview of Google products and services that are particularly relevant to game developers. You'll be able to explore different platforms like Chrome, learn about technologies such as GWT, WebGL and HTML5, and check out monetization options like AdMob."
Next, the post added, "This is just the first iteration of Google Game Developer Central. In the next few months, we plan to add additional content to make this an even better resource for all game developers. If you'd like to give us feedback on how to improve the site, please join our developer forum or for those of you at GDC, stop by our booth on the expo floor."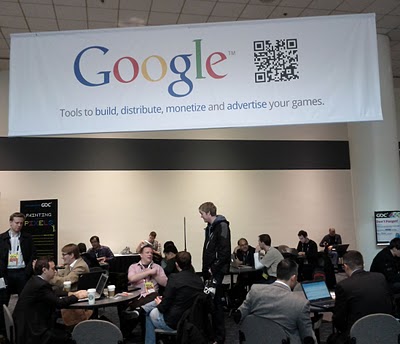 The launch of Google Game Developer Central could represent a significant move on Google's part. Since the company's taken more than a few gaming–related steps in the last year, it's possible the new site will tie some of them together and allow it to go forward.
Google's timing just leaves a little to be desired, since most app developers are, in all honesty, likely to spend the rest of today poring over whatever iPad 2 info's available.