Expedia has launched a new free iPhone application, TripAssist, that links to its mobile website to allow users to mange their travel itineraries.
TripAssist allows users to research flights, destinations, hotels, cars and activities. Once they make a reservation, they can manage and update their itineraries, find an alternative flight, research their seats and access real-time flight information. The app also offers real-time SMS and email updates for free.
"Travel, by definition, is a mobile endeavor – you get up and go. Now, Expedia can travel with you," said Tim MacDonald, senior vice president and general manager, Expedia.com.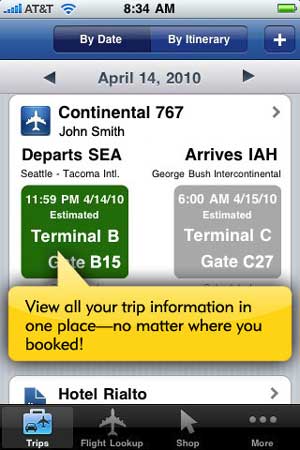 "TripAssist is the latest example of how Expedia.com is the easiest place to book your travel."
TripAssist allows users to view and update travel plans no matter where they were booked. Users can automatically sync an itinerary from their Expedia account or create a new itinerary. When travelers land at their destination, the app will automatically provide access to their hotel information.
Expedia says it has optimized its site for most mobile phone browsers, including BlackBerry, Android and Windows phones. The company says 55,000 trips were booked on smartphone browsers on its site in 2009, and it expects that number to increase.