Believe it or not, this is a good – or even great – day to be an eBay shareholder. Although Google and Yahoo's stocks basically fell off cliffs following iffy earnings reports earlier this week, eBay managed to publish some positive numbers this afternoon and has seen its stock jump in after-hours trading as a result.
Here are the key figures (arguably in increasing order of impressiveness). First, analysts expected eBay to report $2.16 billion in revenue, and the company instead reported $2.20 billion, which represents a six percent year-over-year increase. Next, eBay managed to beat estimates by reporting earnings per share of $0.40 instead of $0.38, which works out to an 18 percent year-over-year gain.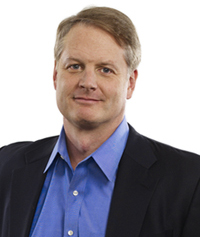 Finally, the PayPal division did well to the point that its merchant services businesses has now grown by more than 40 percent year-over-year for three quarters straight.
All this led CEO John Donahoe to correctly observe, "We delivered strong second quarter results, demonstrating the global strength and increasing diversity of our business. PayPal is strong and getting stronger, building a robust and innovative global footprint serving all of ecommerce."
As for the future, eBay's outlook is a touch weaker than expected, but Donahoe added, "[O]ur eBay turnaround remains on track, with strong performance in Europe, significant changes in the U.S. and continued improvements to the buying and selling experience. We continue to focus on delivering strong financial results, managing a healthy balance sheet and making the necessary investments to compete, win and satisfy our customers."
eBay's stock is up 3.62 percent at the moment in after-hours trading.