The odds of Google leaving China appear to have been raised today. Two financial experts made positive comments about Baidu, and while neither issued any carved-in-stone predictions about its competitor departing, investors are now buying more shares of the Chinese company's stock.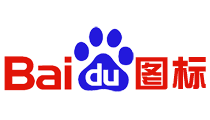 For what it's worth, Credit Suisse analyst Wallace Cheung actually believes Google will stay in China. But he thinks Baidu stands to gain from the ongoing commotion regardless of whether it stays or goes, and so upgraded his rating on Baidu's shares from "underperform" to "neutral."
Susquehanna Financial Group analyst C. Ming Zhao, meanwhile, thinks it's looking more likely that Google will pull out, and according to Eric Savitz, also took a moment to compliment Baidu's new Phoenix Nest ad auction system. Zhao set a price target of $520 as a result.
Some investors have had their say, too, of course, as we mentioned earlier. Baidu's stock rose 3.39 percent today, while the Dow, Nasdaq, and Google achieved increases of just 1.17 percent, 1.11 percent, and 0.58 percent, respectively.
So now we're left to wait and see what happens. Hopefully Google and the Chinese government won't keep everyone waiting for too long.
Related Articles:
> China Won't Stand In The Way Of Google's Android Business
> Bill Gates Sides With Ballmer, MSFT On China