Facebook and a social game developer with which many (or maybe most) users are familiar are now closer than ever. Zynga's officially made Facebook Credits the exclusive payment option for most of its Facebook games.
This may not come as a surprise to many people, given that Facebook and Zynga announced a five-year partnership back in May. But the companies didn't mention anything about omnipresence or exclusivity at the time, meaning this is an important development.
As for some details, Eric Eldon reported, "There were no special terms favoring Zynga, or other developers for that matter, Facebook tells us, after we asked about rumors suggesting Zynga and others were getting an ad rebate or other discount in exchange for signing on."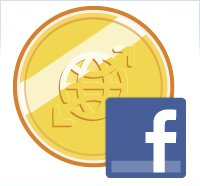 Otherwise, the two organizations just announced in a joint statement, "The companies are committed to working together to provide the best possible customer experience during this transition."
Look for more developers to embrace Facebook Credits as they follow Zynga's lead.
Another possibility is that Facebook will just force all of the holdouts to adapt at some point, too, since most of the bigger players have already agreed not to put up a fight.