Sorry, American sports fans – there are no signs that YouTube's working with the NBA, NHL, or MLB. But reports indicate that YouTube will soon start streaming cricket matches, and even as this should interest a lot of other people in the world, it might also lead to other experiments.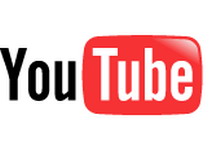 YouTube is supposed to show 59 Indian Premier League matches starting March 12th. The content should be available to people in multiple regions, too, although it's possible that some countries will be excluded for the sake of not stepping on broadcasters' toes.
As for the business side of things, this isn't intended to be some sort of money-losing attention-getter. Andrew McCormick wrote, "YouTube wants to sign a global sponsor and multiple local backers as part of its strategy to make money from the coverage."
And Bruce Daisley, Google UK's leader for YouTube and display ads, said, "We're keen to see how the community will take to live sport. There's a real interest in live events, so we're excited."
Perhaps heavy-duty sports fans should tune in regardless of whether they like cricket, then. If things go well, it sounds as if this could be a first step to getting more live sports coverage onto YouTube.
Related Articles:
> Barclays Analyst Predicts YouTube Profitability
> Hitwise: Vevo Still Dependent On YouTube