Yahoo has shared the results of a survey that not only looked at how parents monitor children's online behavior, but how adults take control of their own digital reputations. The survey (conducted among 2,003 Internet users in the U.S., ages 18–64) revealed the need for a great deal of reputation management education.
According to Yahoo's findings, 65% of people don't know or are not sure what a digital footprint is and 31% don't feel they are in control of their online image. Although I will add, you only have so much control over this anyway, for reasons discussed here.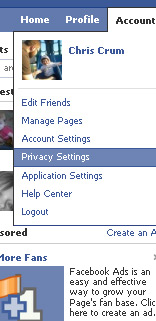 Yahoo also found that 48% of respondents don't realize or are not sure if the info they put online will remain online forever, while 7% think that it will go away if they delete it.

Yahoo offers these simple tips:
1. Know your connections
2. Think before you post
3. Protect your personal info
4. Configure your settings
5. Understand your digital footprint
"Everyone should conduct an online search of their name or their child's name once a month. It's not a vanity search," says Catherine Teitelbaum, Yahoo's director of child safety. It's learning what's out there and ultimately taking control of your digital reputation."
20% of people plug their own name into a search engine once a month or more, while 49% do it 2–3 times a year or less, according to the company's findings. Adults ages 18–34 are more proactive about managing their digital profiles than adults 35–49 and adults 50+.

The top three actions young adults take to manage their digital profiles are limiting personal info available on social networks/blogs, keeping strict privacy settings, and avoiding allowing people to access their profiles/blogs unless they have a relationship with that person offline.
Yahoo offers more info on online safety here.