Yahoo said today it has expanded the availability of its Yahoo Widget Engine on Sony's Internet-connected BRAVIA TVs.
The Yahoo Widget Engine allows viewers to watch videos on Showtime, check sports scores on USA Today, shop on eBay, play games or connect with friends on Twitter and Facebook, while watching TV. The Yahoo Widget Engine on BRAVIA TVs is now available in more than 100 countries across North America, Europe, Latin America, and Asia.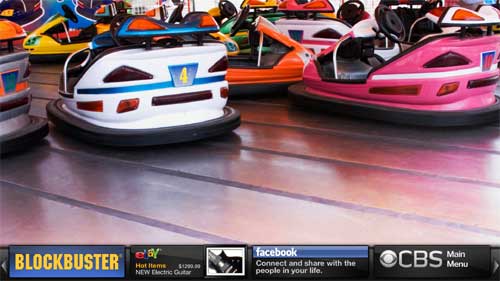 "Our expanded partnership with Sony increases the number of countries where Yahoo TV Widgets are available by nearly seven-fold, enabling us to connect millions of additional consumers to compelling Internet content and services right on their TV," said Jeff Kinder, senior vice president, Media Products and Solutions, Yahoo Inc.
"Yahoo is delivering the right content on the right platforms – across mobile, PC, TV, and tablets – ensuring the best experiences for our users, publishers, and developers."
The Yahoo Widget Engine offers developers and content creators the ability to reach consumers around the globe. With new Web-based development interfaces, publishers can create TV Widgets with the Yahoo TV Widget Development Kit.