It's perhaps not too much of a stretch to describe either Best Buy or Walmart as omnipresent, and together, the two retail chains are definitely hard to avoid. So it looks like Facebook's virtual currency will soon receive a huge push, as Walmart and Best Buy are supposed to start selling Facebook Credits gift cards.
Gift cards worth $10, $25, and $50 should become available at Best Buy stores this week, while Walmart will sell cards worth $5, $10, $25, and $50. And although only U.S. stores will carry the cards and Facebook Credits won't gain any new uses, this definitely counts as a win for Facebook.
Alexei Oreskovic reported, "Facebook began selling Facebook Credit gift cards at Target stores earlier this year, but landing on WalMart and Best Buy shelves should vastly expand the availability of its fledgling currency – at the end of 2009, WalMart had more than 3,600 stores in the United States."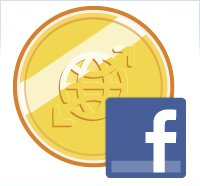 Plus, this isn't a simple matter of brand presence and mindshare. Oreskovic noted, "[W]ith Facebook taking a 30 percent cut of the revenue that application-makers book on transactions involving Facebook credits, the more people that are using Credits, the better for Facebook."
Unfortunately, the specifics of whatever deals Facebook made with Best Buy and Walmart remain unknown, so it's difficult to say what (if any) price Facebook was willing to pay to get more people using its virtual currency.