MapQuest announced the availability of both walking directions and transit directions on its service.
It's interesting that it has taken this long for MapQuest to get such features, though to be fair, MapQuest did have walking directions available on its MQ4Mobile and Mobile Web apps for a while. But now they're available on MapQuest.com.
"Walking directions will guide you down the most efficient paths and through parks, often avoiding vehicle traffic," says MapQuest's Scott Steinke. "To use the feature, just click Get Directions, select the 'walking man' icon above the Start field, and enter your locations. It's as simple as that!"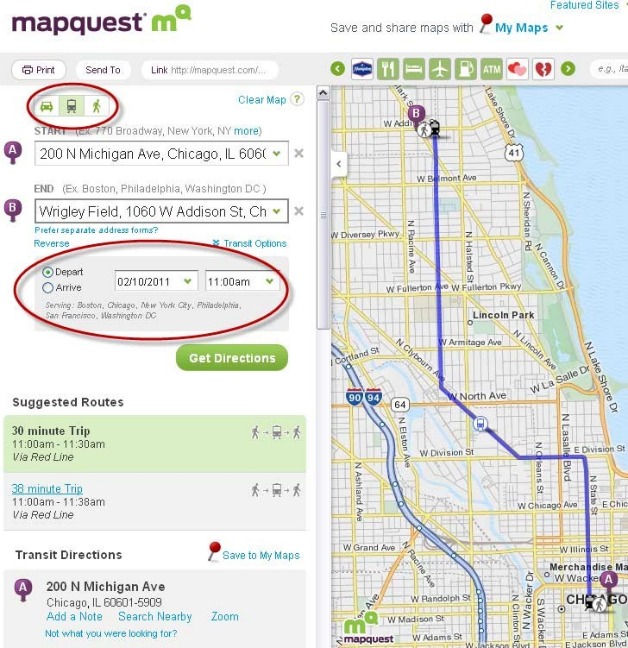 The transit directions are available for the NYC, Chicago, Washington D.C., San Francisco, Boston, and Philadelphia metro areas. These are integrated with the walking directions.
"To use the transit feature, just click on the train icon (right next to the walking icon), enter your locations, and select the time and date of your trip," says Steinke. "Your route map will show walking and transit segments in different colors, with icons indicating the mode of travel, station locations, and transfers. Timing information will be included in your step-by-step directions in the left column."
MapQuest (part of AOL) says this is just the starting point, and that they'll be adding more cities and transit system/station details, as well as mobile support, bus routing, etc.