A growing number of people around the world are using the voice search feature in their smartphones and smart speakers to find information, confirm appointments, and even order food. However, one area that voice technology seems to be lagging behind is voice commerce. 
Rise of Voice Technology
Telling a computer to retrieve information or to play a specific song was something that Star Trek fans used to see in their favorite show. But thanks to Google and Amazon, voice technology has been steadily rising. As a matter of fact, a GlobalWebIndex report revealed that 27 percent of the world's online population is already using voice search on their mobile devices. Meanwhile, 1/3 of Internet users have indicated an interest in buying a voice-controlled smart assistant.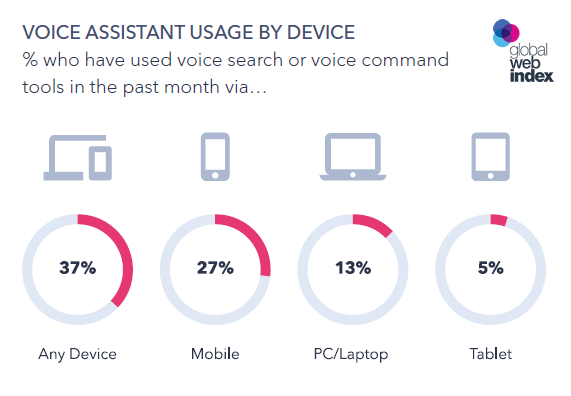 At the moment, Amazon is leading the voice tech charge with its smart speaker, the Amazon Echo. This was soundly proven during the 2017 holiday season when the Echo Dot became the company's top-selling device and millions of Alexa-enabled smart devices were sold.
Google Home's voice assistant isn't too far behind either. Ever since the Google Home Mini rolled out in October 2017, there's more than one Google Home device being sold every second. Google Assistant is also now available on 400 million devices. Even Apple has gotten into the game with its Home Pod.
What's Taking Voice Commerce So Long?
Aside from making web searches easier, voice technology can also change the way we make purchases. The GlobalWebIndex report pointed out that the grocery and retail would be significantly impacted by this technology in 2018. However, it appears that consumers are slow in embracing voice-powered eCommerce.
According to The Information, 50 million people own and use Alexa-enabled devices but only two percent have used them to buy something. And 90 percent of those who did use Alexa to make a purchase have not made a second transaction. This has led to questions regarding voice technology's feasibility and whether or not its impact is just all hype.
One reason for consumers' slow acceptance of voice tech is its irrelevance in particular niches. When it comes to online retailers, displays and graphics are a critical and decisive factor. Unfortunately, voice tech cannot really stand on its own in this industry. It should be considered as a means to augment and support visual channels instead. For instance, consumers who are looking to buy clothes require visuals of the product.
Meanwhile, businesses, where graphics are less important, will find voice tech useful, like in ordering food, buying groceries, or reserving tickets. These are the kind of transactions that don't demand a lot of in-store or on-screen assessment.
Voice tech is also undergoing the inevitable teething pain. Some retailers have also complained about how their product keywords were constantly changed, thus making it harder for consumers to find. There's also the fact that a lot of people prefer to research things like the prices of goods on their own.
The Future of Voice Tech in eCommerce
Consumers might be slow in taking advantage of voice tech in eCommerce, but it doesn't mean that they will never embrace it. A survey conducted in France, Germany, and the US showed that 40 percent of the 5,000 respondents intend to use voice assistants to buy goods in the next three years.
[Graphic via Capgemini]
Tech companies will also be adjusting their designs and strategies to ensure the profitability of voice commerce. Amazon and Google are already taking steps to ensure this happens. For instance, Google's latest Home assistants now come with a display screen. Instead of a garbled product description, consumers can now enjoy visual options.
Consumer behavior is also expected to change. As more people become comfortable using voice to activate light switches and televisions, making a purchase via voice tech will feel normal. Businesses will also find more ways to use this technology to encourage purchases.
One such company is Virgin Trains. The train company partnered with Alexa and Amazon Pay in May to allow customers to book their tickets via an Alexa-enabled device like the Amazon Echo or Dot.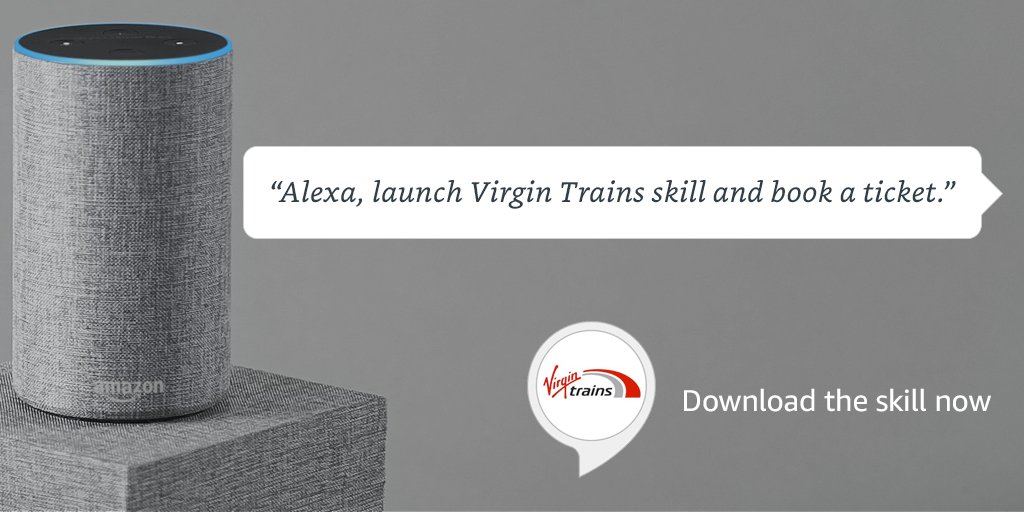 [Graphic via Amazon]
Natasha Toothill, the head of enterprise over at Amazon Pay, is just one of many who believe that there's room for growth in voice commerce. She explained at Future Stores Europe that compared to emails and IMs, voice tech is "the most natural way of communicating."