Verizon announced its Q2 earnings today, reporting strong wireless and FiOS customer growth, increased enterprise revenues, and $9.8 billion in cash flow, up 29.8% from the same period in 2009.
Among the highlights were 1.4 million total net customer additions, 665,000 retail postpaid net customer additions, 86.2 million retail customers, 92.1 million total customers, 196,000 net FiOS Internet and 174,000 net FiOS TV customer additions, 3.8 million total FiOS Internet customers and 3.2 million total FiOS TV customers. Verizon experienced a 3.4% increase in total revenues from Q2 '09.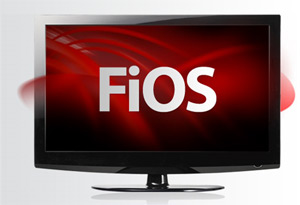 "Verizon showed solid improvement in operational results in the quarter," said Chairman and CEO Ivan Seidenberg. "In addition, the wireline spinoff to Frontier on July 1 improves our future growth profile. We see the opportunity to create additional shareholder value with a revenue portfolio that is now more heavily focused on wireless, FiOS and global IP."
Seidenberg added, "We have the network platforms in place, and the product and service innovations in the pipeline, to fuel the next generation of growth in our changing industry. Our cost-reduction efforts are gaining momentum, and trends in the global business market are showing signs of stabilization."
The company managed to beat most estimates. The full announcement can be found here.
Yesterday, competitor AT&T posted a 26% increase in profits, but slowed growth in subscribers.
A month ago, AT&T announced that it had completed its acquisition of Verizon's wireless assets, which Verizon agreed to give up to gain regulatory approval of its acquisition of Alltel. Boy Genius Report reports that Verizon Wireless customers in the 79 markets that AT&T acquired are now being alerted that they will soon be AT&T customers.