Local search and social media are becoming increasingly important for all businesses.
Coverage of SES Chicago will continue. Stay with WebProNews for more notes from the event this week.
In the session "Social Goes Local," the speakers offered tips on using social media and local search to promote businesses.
Gregg Stewart, President, 15Miles, said social and local go hand-in-hand. Growth from search engines are being outpaced by non-search engines. Growth I n search is driven by local.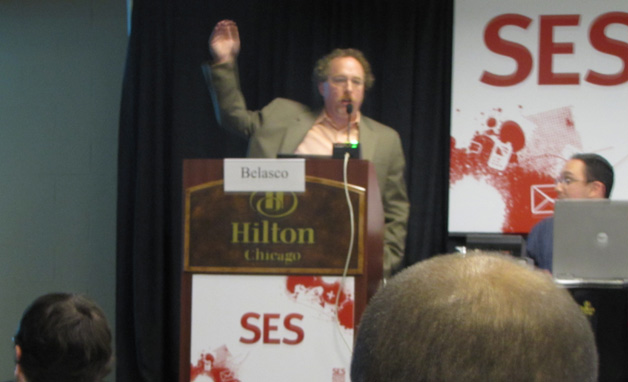 Facebook is local in nature. It's capitalizing on search with its search bar.
Google is getting more serious about localized search, cites Google Places as an example. "As local heats up, Google is making strides to own the local search space," said Stewart.
Consumers are increasingly using more sources to find local information and content.
Google Maps is helping to drive local search. People are using other methods to search more frequently, not just searcg engnes, but on mobil and social networks.
Use of content management is vital for local search. A lot of development in digital word of mouth, such as reviews and reccomendations.
Adress, location and driving directions are important for local search. Get your base business identity correct.
Users are more likely to do business with a company found on a social network. Consumers need to see responses to posts on Facebook and Twitter. Social networking users are heavy shoppers and tend to buy more than generic search users.
Local business search on social sites will continue to grow and can't be ignored.
Searchers are referencing company brand pages on social networks. As local search and social continues to grow, reviews and ratings will become even more important.
Gib Olander, Director of Business Development, Localeze, said mobile devices are driving local search as well. "No one has local and social completely figured out,"
said Olander. There is a lot of noise out there.
Mobile local search today is a combination of devices. People expect to buy within one hour on mobile, compared to 7 days on a PC.
By 2011 80 percent of mobile devices will have GPS. Sixty percent of mobile usage is spent on social networking. Get your business on Foursquare as well as Facebook and Twitter.
Business identity needs to be established online. It anchors the customer experience with your business. If your identity is not established online, your business does not exist.