Twitter will reportedly announce another product for bringing in revenue tomorrow at the IAB MIXX Expo. Peter Kafka at All Things Digital says sources "familiar with the company's plans" told him they will show off "Promoted Accounts".
These accounts would simply appear in the "who to follow" section on Twitter. It's just that companies or individuals would pay Twitter to appear there. If I'm not mistaken, Jason Calacanis offered to buy a similar spot a while back.
Twitter will supposedly use the same algorithm it already uses for the "who to follow" feature to keep even paid suggestions relevant.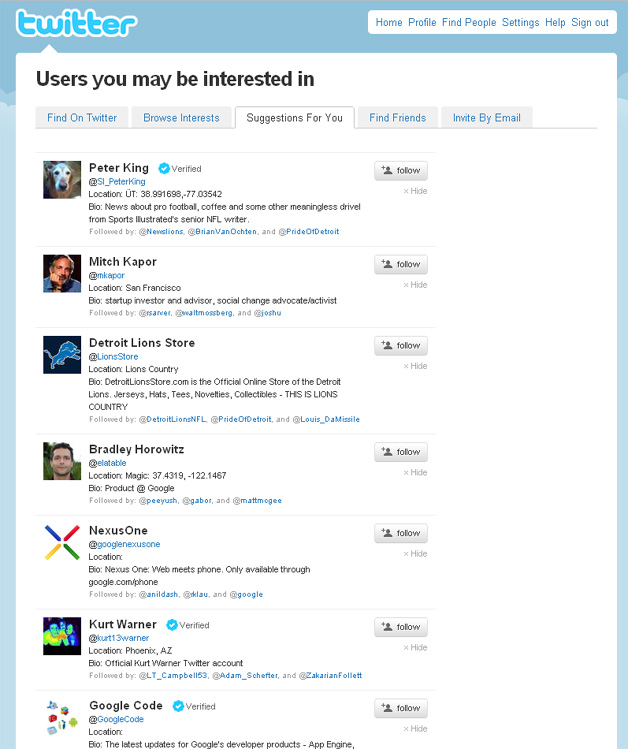 Kafka speculates that Twitter could charge users based on the number of followers they acquire, or based on the exposure their Twitter accounts received. It remains to be seen whether either of these options will be what they go with.
According to a Wall Street Journal piece, Twitter is selling Promoted Tweets for "selling Promoted Tweets for upwards of $100,000." A promoted account is likely considered significantly more valuable, due to its prominence and the personalization factor.
We'll have to wait and see what Twitter has to say.