Twitter has launched its official iPad app. There's a bit more to this than the standard mobile Twitter app.
"Twitter for iPad takes advantage of the iPad's fluid touch interface, letting you move lots of information around smoothly and quickly – without needing to open and close windows or click buttons," says Twitter's Leland Rechis.
When you tap a tweet in this app, it opens a pane, and depending on the content of that tweet, you can open videos, photos, articles, etc.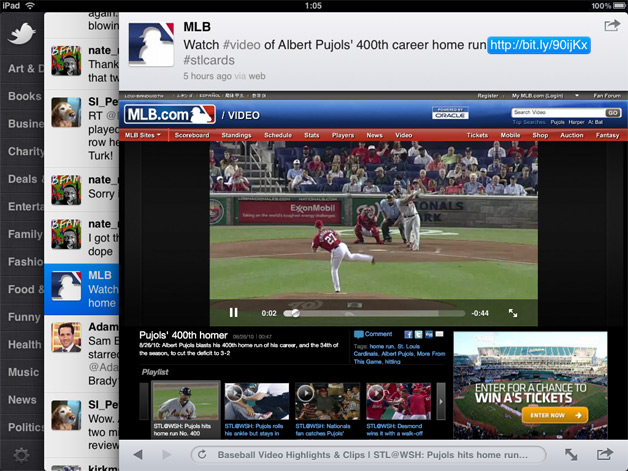 "When you tap a video link or open a web page with an embedded video, you can play that video inline," explains Rechis. "And, let's be honest, video is great but sometimes it can take some time to load. The panes in Twitter for iPad let you look through your timeline while a video is loading, and then you can just swipe back to the video when it's ready to play. You can also pinch on a video to watch it fullscreen."
There is also a gestures feature, which lets you pinch on a tweet to see details fo the author, reply, or retweet. You can put to fingers together and pull down on a tweet to see replies, showing the whole conversation. Now that's useful.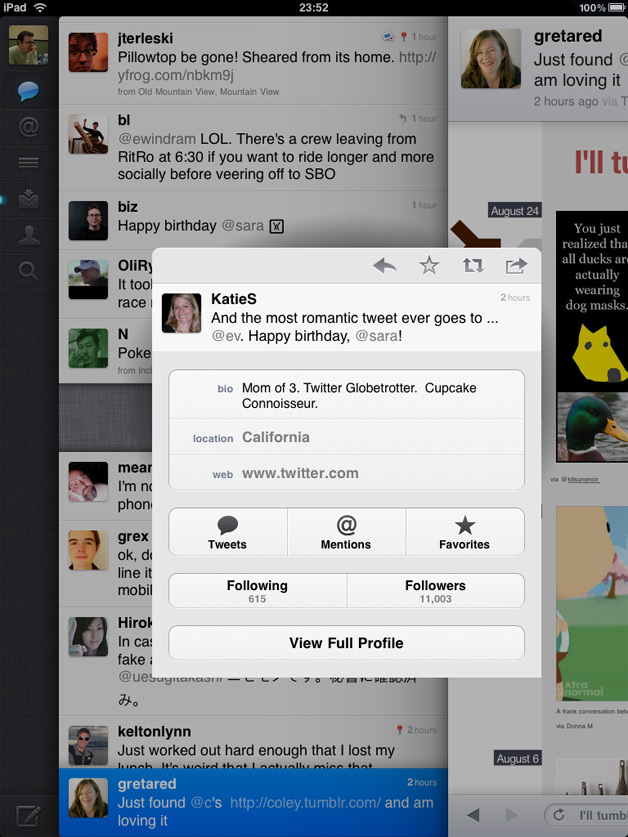 iPad users can use the app without even signing into Twitter and still see good content. Twitter has hand-picked certain Twitter accounts that you can see in various categories without logging in. You can also search and find breaking news without logging in.