Quick: Who has more influence on Twitter – Lady Gaga or British actor Stephen Fry?  Even if you aren't one of her 7 million + followers, I bet you guessed that Lady Gaga holds more sway in the Twitterverse than an actor who has "IMDB consult" written all over him.  As I'm sure you now expect, according to Twitter Influence Index, Fry is much more important than Gaga.
Independent researcher Twitalyzer was asked by the NY times magazine to study the question of impact on Twitter.  What they came up with was the Influence Index, which is a new way to measure just how much a person shapes the landscape.  The number is calculated based on how many times a user's name is mentioned, either due to being included on another person's tweet or having something they said retweeted.

The Influence Index turns out not to be directly proportional to the amount of followers one has.  For instance, it is possible to have millions of followers but not be very active.  Such is the case of Lady Gaga.  With over 7 million followers, here score was only 41.  The simple fact is that you have to be active (tweeting regularly) in order to have your tweets retweeted.  Thus, your name will be mentioned more often.  It turns out the most influential person on Twitter, based on his Influence Index, is Brazilian comedian Rafinha Bastos.  He has a whopping score of 90, but only 1.6 million followers, roughly.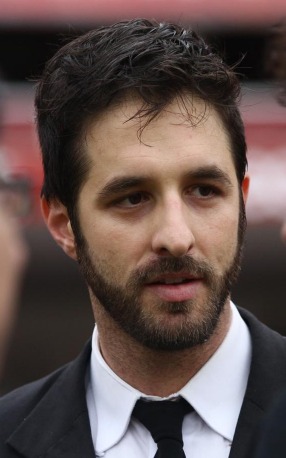 In fact, the only two people to rank in the top 10 of both Influence Index and followers are President Barack Obama (6.5 million followers, 83 score) and Kim Kardashian (6 million followers, 81 score).  Oh Twitter, how I adore thee.
What helps to raise your Influence Index?  Well, according to Twitalyzer CEO Eric Peterson, location and shouting out to the little people.  From the NY mag blog post:
Among the discoveries: It helps to come from one of the four countries where Twitter is most popular – the United States, Brazil, England and Canada. That may explain why there are three unfamiliar names, at least to most Americans, in the Top 10: Stephen Fry (a British actor), Luciano Huck (a Brazilian television star) and Rafinha Bastos (a Brazilian comedian).
Eric T. Peterson, the chief executive of Twitalyzer, points out that some of the most influential users also make a big effort to respond to much less famous people with personal messages. Kim Kardashian falls into this category. President Obama, as you may have guessed, does not.
Some famous users are also ranked inside categories, which provides an interesting perspective on the Influence Index.  As far as politics are concerned, Newt Gingrich has over three times the followers of Sarah Palin, but he only has an influence score of 13 compared to her 39.  In the category of religion, the Dalai Lama has over 6 times the followers of Pastor Rick Warren but 12 less influence points.
Hop on over to Twitalyzer if you want to calculate your own impact score, which takes into account influence index, number of followers and tweet frequency.  Mine is 0.3 which puts me in the 28th percentile.  So apparently a lot of people are an unpopular as I am.  According to their analysis, I am a Social Butterfly type, which means I am very active within my network.