Kosmix announced Tweetbeat today. A representative for the company tells WebProNews this product will "change the way that we observe and participate in live events forever." A bit dramatic perhaps, but it did just go live and provides tweets about major events, in real-time.
It's dubbed as a way to keep up with live sports, headline news, TV shows, conferences, etc. The company tell us it is significant because:
– It bubbles up the most important/talked about events happening on Twitter
– Tweetbeat goes beyond the hashtag and/or trending topics by looking deeper than just at keywords
– It serves as a window for what is playing now on Twitter, aka what is getting the most buzz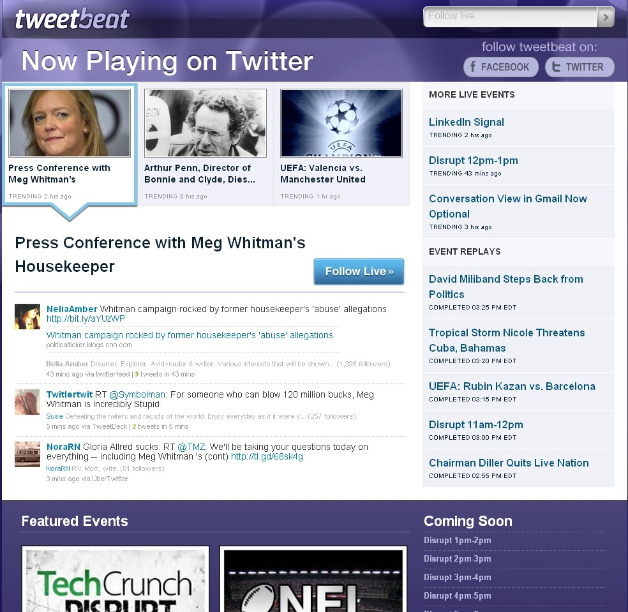 At TechCrunch Disrupt, where the service launched, the company indicated that it indexes over 90 million tweets per day.
Tweetbeat should compete with OneRiot and a slew of other realtime news services.