Turner Sports has relaunched NCAA.com with plans to make it a year-round destination for college sports fans and provide coverage for all 88 NCAA championships.
The new NCAA.com will provide users with editorial coverage of all men's and women's NCAA sports during the regular season and championships, with school-specific content for more than 1,000 NCAA institutions. Exclusive live video streaming will be featured on the site from more than 60 NCAA championships as well as video highlights from all 88 championships
"We look forward to leveraging our experiences in managing some of the most popular sports sites on the Internet toward growing NCAA.com into the top digital college sports destination," said Matthew Hong, senior vice president & general manager, sports operations at Turner Sports.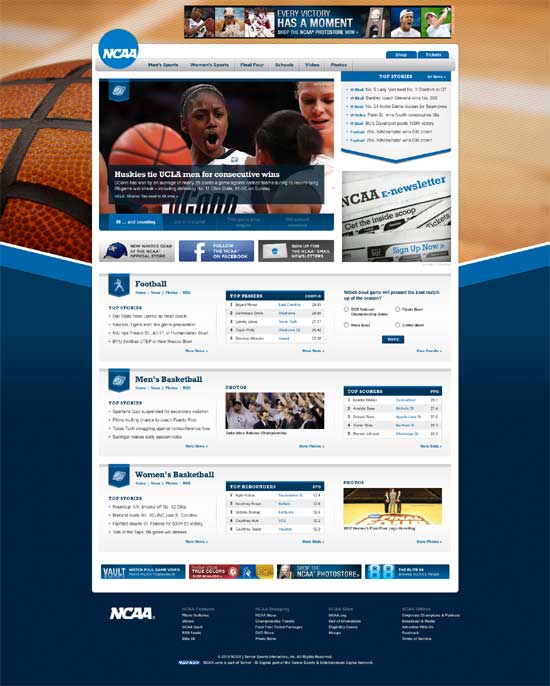 Additional features of NCAA.com include:
*Original content focused on student-athletes: The site will include weekly pieces that focus on the student-athletes off the field; video interviews with coaches, administrators and student-athletes.
*Facebook and Twitter: The site will offer social media functionality from Facebook and Twitter, including a collection of the best tweets of the week from student-athletes, coaches and fans and uploaded content from Facebook pages.
*Online merchandise, photo store and tickets: Fans can purchase their officially licensed team and championship merchandise from the official NCAA online store (NCAA.com/store ).