More than half (52%) of social network users in the U.S. have posted personal information such as their full birth date which can make them vulnerable to cyber attacks, according to a new survey from Consumer Reports.
Consumer Reports' State of the Net survey found that 9 percent of social network users experienced some form of abuse within the past year, such as malware infections, scams, identity theft or harassment.
Users who post personal information, such as their full birth dates, photos and names of children, home address and when they will be away from home, are the most vulnerable to cybercrime.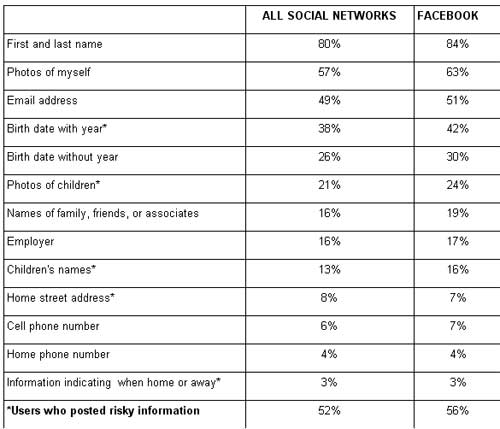 "Many people use social networking sites to share personal information and photos with their friends quickly and easily," said Jeff Fox, Technology Editor for Consumer Reports.
."However there are serious risks involved which can be lessened by using privacy controls offered by the sites."
The survey also found 42 percent of Facebook users post their full birth date, 16 percent post their children's names, 7 percent their home address and 3 percent information about when they will not be home.