Amazon.com has introduced a new way for sending its gift cards to people on Facebook.
People can now connect to their Facebook account on Amazon and create a personalized gift card that will be sent to the recipient's Facebook Wall.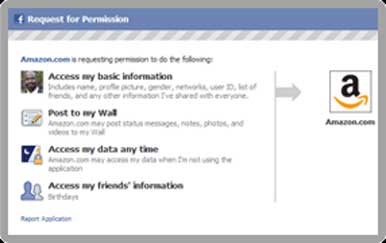 "We think our customers who use Facebook will be thrilled that we've made gift-giving more social," said Michal Geller, director of ACI Gift Cards, Inc., the exclusive issuer of Amazon.com Gift Cards.
"Sending gift cards has never been easier and we're excited to offer the Facebook option just in time for the holidays."
After connecting to their Facebook account on Amazon, the sender can choose a gift card design, select an amount up to $5,000 and provide an optional gift card message. The sender can also schedule the date for the gift card to appear on the recipient's Facebook Wall up to a year in advance.
In addition, Amazon is now offering a "Give 5, Get $5" promotion for a limited time. Starting today, the first 10,000 customers who give an MP3-themed gift card to five different Facebook friends will get a $5 credit good for music downloads at Amazon MP3.