Samsung unveiled its own app store for HDTVs at the Consumer Electronics Show (CES) in Las Vegas. With Samsung Apps, users can download and purchase applications from select 2010 Samsung HDTVs, Blu-ray Players and Home Theater systems via the upgraded [email protected] – Content Service.
"Samsung's goal over the past two years has been to really push the envelope in terms of consumer experience with connected TV, and 2010 is no different," said Kevin Kyungshik Lee, Vice President of Visual Display at Samsung Electronics. "The upgraded [email protected] feature with Samsung Apps is another major step in terms of a truly personalized, easy to navigate and convenient connected TV experience, which is why we're offering it in the vast majority of TV models 40 inches and above and now extending those capabilities across multiple products."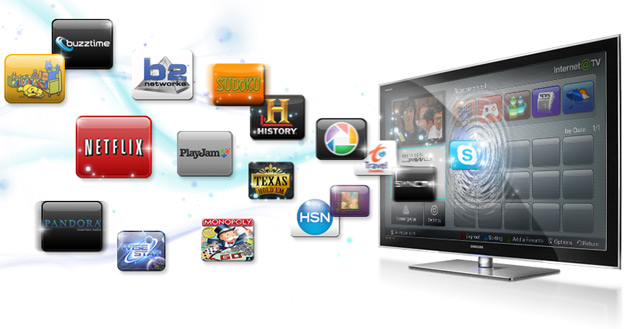 Apps will span categories of video, information, lifestyle, games, and sports. Content partners will include Accedo Broadband, AccuWeather.com, The Associated Press, Blockbuster, Fashion TV, Netflix, Picasa, Pandora, Rovi, Travel Channel, Twitter, USA TODAY, and Vudu.Samsung says more apps from partners globally will be available within the year.
While users can currently go to SamsungApps.com, the TV section is not open for business just yet. It will be coming in July with a variety of services (both in free and paid). Samsung Apps Mobile is already launched in England, France, Italy, and Korea, and will expand to approximately 50 countries worldwide in 2010.

Related Articles:
> CES: Opera Releases New SDKs and New Browser
> Cisco Leaving a Big Mark on Consumer Electronics Show