In late March, Salesforce announced it was acquiring Radian6 for $276 million in cash and $50 million in stock with the founders also getting $10 million in stock and $4 million in cash. Today, the company announced that the acquisition is complete.
Salesforce had already been utilizing Radian6. The company recently unveiled its Service Cloud 3 initiative, which involves Facebook, Twitter, and any other social network support via Radian6, so the acquisition makes a great deal of sense. Radian6 product manager Ryan Strynatka told us back then that they were shooting for general availability by August.
"Radian6 adds huge value to salesforce.com by delivering the public, social web across all our products," said Salesforce CEO Marc Benioff. "Giving customers the social intelligence they want with the business context they need will further differentiate our products and accelerate our growth."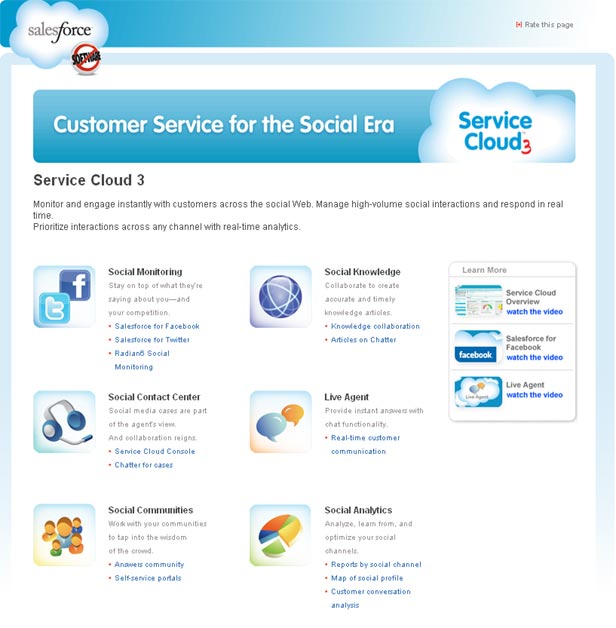 "Radian6 brings the voice of the customer into the enterprise, helping to transform way a business operates," said Radian6 CEO Marcel LeBrun. "We look forward to working with salesforce.com's customers to show them the power of listening to, and engaging with, the social web."
According to Salesforce, Radian6 is used by over half of the Fortune 100, and companies like AAA, Dell, GE, Kodak, Molson Coors, Pepsico, and UPS to monitor, analyze and engage in social media conversation.
The deal was expected to be closed before the end of July, so it appears that no time was wasted. Salesforce intends to integrate Radian6 across its product offerings.