It's only Wednesday, but it's already been a huge week for Salesforce. The company is hosting its Dreamforce conference, and has already introduced a free version of its "Facebook for the Enterprise" Chatter product, and launched Database.com to go head to head in the Database space with Oracle.
Now, Salesforce has announced that it is acquiring Heroku for about $212 million. Heroku is a cloud application platform powered by Ruby. In fact, according to Salesforce, it's the fastest growing platform of its type.
The acquisition would make perfect sense for the company given its increased focus on social cloud-based enterprise apps. The platform powers over 106,000 social and mobile cloud apps. In fact, the company claims that developers added 2,600 new apps to the platform last week alone.
The company points out that there are over a million developers developing on Ruby, and that the language was used to write things like Groupon, Hulu, and Twitter.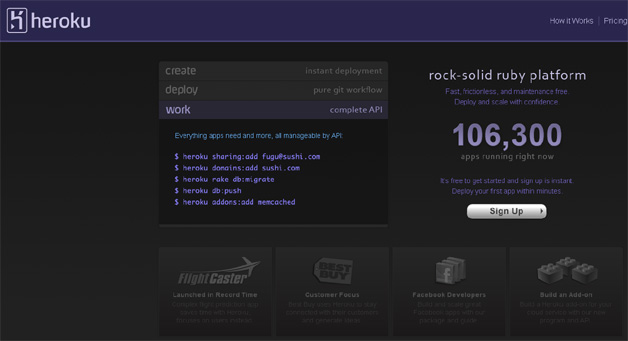 "The next era of cloud computing is social, mobile and real-time. I call it Cloud 2," said Salesforce CEO Marc Benioff. "Ruby is the language of Cloud 2, and Heroku is the leading Ruby application platform-as-a-service for Cloud 2 that is fueling this growing community. We think this acquisition will uniquely position salesforce.com as the cornerstone for the next generation of app developers."
"We have a service that developers really love, and salesforce.com has the trust and credibility the most demanding customers expect," added Heroku CEO Byron Sebastian. "Together, we will provide the best place to run and deploy Cloud 2 apps. We believe this is the winning combination to bring cloud application platforms into the mainstream of the enterprise."
The acquisition is expected to be completed by the end of January, and is subject to customary closing conditions.