UPDATE: iTunes has officially been updated and now features The Beatles prominently on the front of the iTunes store, as well as the company homepage. For more information check out The Beatles page on Apple.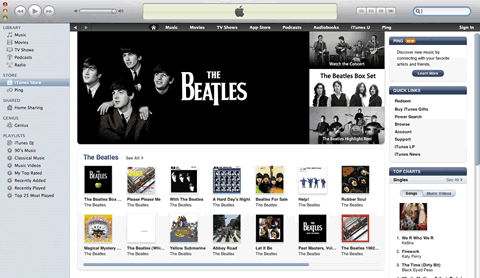 ORIGINAL ARTICLE: Yesterday Apple posted an announcement teaser on their homepage, for something "That you'll never forget". Immediately people began to speculate what it could be: streaming music, wireless sync, cloud storage, subscription service, new logo, Beatles catalog… the speculation went on and on.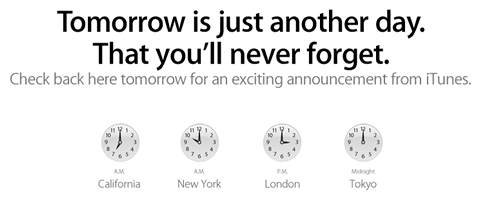 Not to start this old rumor up again, but it appears as though The Beatles will finally be available via iTunes, just in time for the Holidays. According to WSJ, "Apple Inc. is preparing to disclose that its iTunes Store will soon start carrying music by the Beatles, according to people familiar with the situation, a move that would fill a glaring gap in the collection of the world's largest music retailer.
The deal resulted from talks that were taking place as recently as last week among executives of Apple, representatives of the Beatles and their record label, EMI Group Ltd., according to these people. These people cautioned that Apple could change plans at the last minute."
The Beatles were one of the few iTunes holdouts, the others being AC/DC, Bob Seger and Kid Rock.
With the announcement Cupertino coming up very soon, will we finally see The Beatles in the iTunes Store? Tell us your toughts.