Facebook's virtual currency has scored a significant win. Today, RockYou, which is the developer behind apps including "SuperWall" and "Pieces of Flair," announced that it will effectively recognize no form of virtual money other than Facebook Credits for the next five years.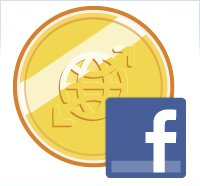 A RockYou representative wrote in an email to WebProNews, "RockYou . . . have entered into a five year agreement to make Facebook credits the exclusive virtual currency in their social games and applications."
That's good news for Facebook. The average person may not find RockYou's apps quite as addictive as Zynga's infamous FarmVille, but it's nonetheless likely that this arrangement will cause quite a few users to give Facebook Credits a try.
As for what RockYou gets out of the deal, its representative explained, "As is standard for all developers on Facebook, RockYou will receive 70 percent of the revenue from Facebook Credits."
Lisa Marino, RockYou's chief revenue officer, then stated, "As users adopt Credits, there may be a great opportunity for us to increase revenue from both a virtual goods and advertising perspective."
It should be interesting to see if any (or many) other developer outfits try to pursue similar deals with Facebook in response.