ABI Research, which released a study on Mobile Messaging Services, is saying that over seven trillion SMS messages will be sent in 2011. That's worldwide, from about 4.2 billion mobile subscriptions.
ABI says SMS is being increasingly regarded as something of a commodity by users, due to falling delivery costs and high competition.
Industry analyst Aapo Markkanen says, "When these trends towards commoditization are combined with the wider adoption of mobile email and IM services, the revenue proportion of SMS and MMS against the market total is expected to decline."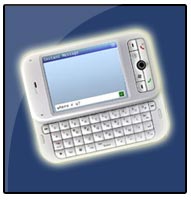 Markkanen adds that email has the advantage of familiarity for many consumers, and that "Due to relatively low PC penetration in emerging regions, for many consumers across Latin America, Africa, and south Asia mobile devices will provide the primary screen for accessing email. This won't be restricted to smartphones: many companies are developing solutions to allow more basic handsets to handle email."
ABI notes that the rate of mobile phone adoption will gradually decline over the next five years, and growth in number of new customers starting to use messaging will slow along with it. The firm also points out that SMS messaging is more prevalent among younger mobile subscribers and use of this channel will get a further boost from the younger subscribers replacing ones.
ABI says it believes that the future of mobile messaging will increasingly be in "unified toolkits that mash up and converge text and multimedia messages, IM chats, emails and voicemails." Facebook's recently announced social inbox certainly comes to mind.
You can find ABI's study here.