RealNetworks games division has introduced GameHouse Fusion, a social gaming platform giving users access to socially connected games across multiple social networks and devices.
GameHouse Fusion gives users access to a large catalog of games, the ability to engage in multi-player gaming and live chats between networks, a virtual economy that works across platforms, and features such as high scores, notifications and news feeds. The goal behind GameHouse Fusion is to make single player games more social.
GameHouse Fusion has also launched an application on Facebook that offers more than 1,000 games and will extend across other platforms. RealNetworks says other applications will be released in the coming months.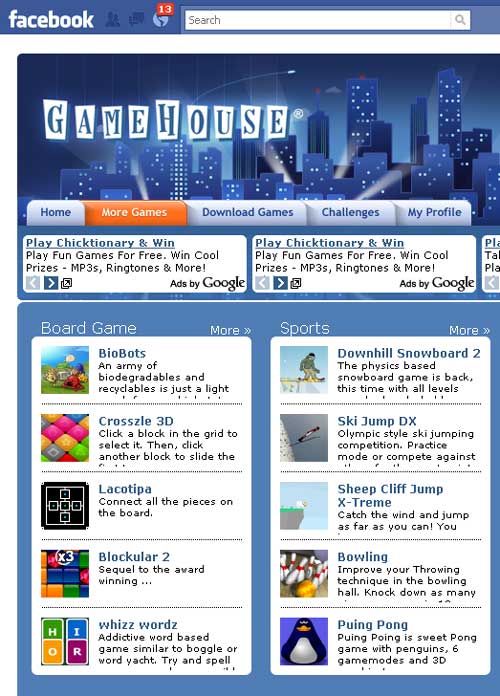 Partners at launch include Comcast, MySpace, Qualcomm, Mattel and PopCap Games.
"GameHouse Fusion is truly a game changing platform, providing consumers access to thousands of great games and a community of millions of other players," said John Barbour, president of GameHouse.

"It offers our developer partners the opportunity to make all games social — even those not originally designed for social interaction — on virtually any screen."