Facebook's privacy settings have been the subject of a great deal of discussion ever since the company held its F8 developer conference and launched the Open Graph, social plugins, and instant personalization. Eventually, Facebook made a bunch of changes to its privacy settings.
People still have plenty of questions though, and acknowledging this, Facebook has a new blog post up today aiming to answer some of them. The post has answers for questions like:
1. What does the padlock next to the status update mean? Do you have to click on it every time you post something?
2. Are there privacy settings for malicious links and/or spam comments?
3. Are there privacy controls for parents over minors?
4. How does Facebook enable people to control the data they share with applications and websites?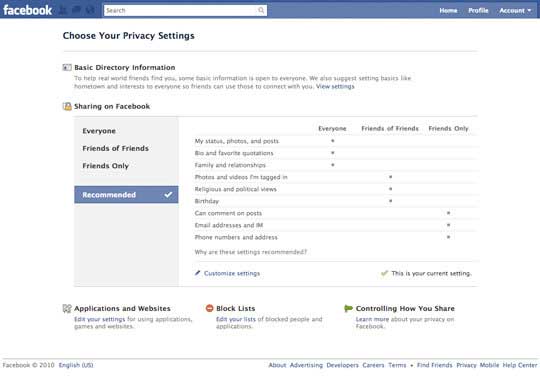 In other Facebook news, the Register and others are reporting that Pakistani authorities have launched a criminal investigation that could result in penalty of death, a life sentence, or a fine. I'm not going to attempt to add any legitimacy to the notion that Zuckerberg faces the possibility of execution, but the reports are interesting nonetheless. Some discussion is being gathered at Techmeme.