Seesmic announced today that it has acquired Ping.fm. This is a service that has half a million active users posting daily from various devices by sending email, text messages, and chat.
"Ping.fm is compatible with every single Internet device in the world, which why it has become so successful among thousands of users," says Seesmic. "Try using chat to update Twitter, and you'll find it direct and seamless as you can post updates from gtalk, aim or skype through Ping.fm. It's so simple and amazing, and it's always on."
Social Networks that Ping.fm supports: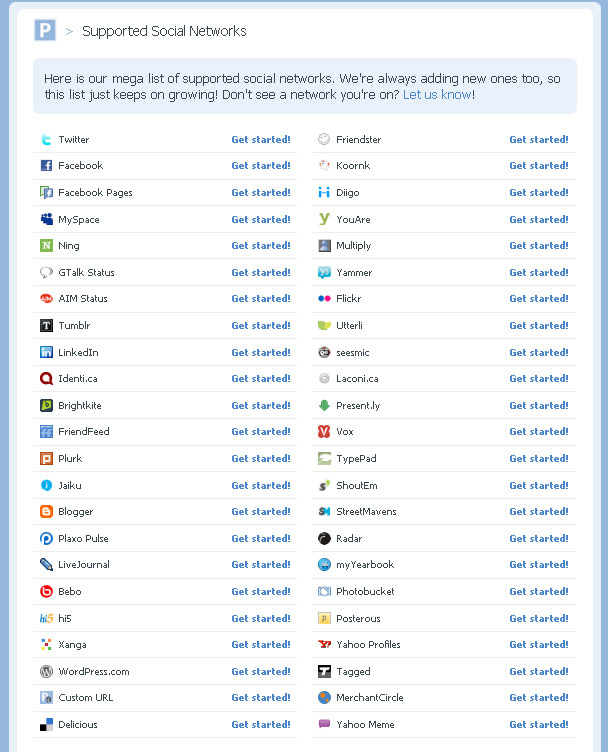 "Thanks to its powerful and simple API, more than a hundred applications already use Ping.fm to update all the main social networks and Seesmic commits to maintaining and improving the Ping.fm platform," says Seesmic. "Not only has Twhirl supported Ping.fm for about a year, but we are also preparing to open Seesmic apps with our own plug-in architecture so we understand and care about the developer community."
A list of apps that support Ping.fm can be found here.
Seesmic says that Seesmic applications on Blackberry, Android, Web, Windows and OSX via Air will all have advanced Ping.fm integration "very shortly," and will instantly support 50 social networks. Users will be able to update not only with the apps they are used to, but also with Ping.fm's email, sms and chat gateways, the company says.
Seesmic applications have been downloaded over three and a half million times. Financial details about the acquisition have not been made public.
Related Articles:
> Seesmic's Acquisition of Twhirl
> Seesmic Befriends (And Buys) Twitter Client Twhirl