The big question businesses have about social media these days is, "how can I measure ROI?" With straight advertising in social networks, that becomes pretty clear, and Offerpal has launched a new display ad network for social media. If you're unfamiliar with Offerpal, it's a platform that lets advertise and developers monetize social media apps. For more information, read my interview with the company here.
"This platform allows brands to target more than 100 million unique visitors a month via an array of methods such as videos, branded goods and offers, while game developers and publishers benefit from a broader set of monetization abilities," a representative for Offerpal tells WebProNews about the new display network. "The platform also allows for mobile advertising across social networks, games and virtual worlds."
The network features various IAB-standard ad units as well as rich-media opportunities to reach over 225 million users.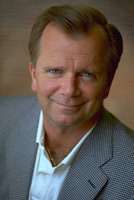 "The display ad network is a critical piece in allowing us to offer a one-stop-shop for social advertising and monetization, "says CEO George Garrick.
Offerpal views the addition of the network as a way for developers to monetize 100% of their traffic, between this, and the company's current offers platform and alternative payment solutions.
Offerpal says the display network leverages its "advanced optimization engine" to maximize publisher revenue, in addition to compliance processes to ensure all ads meet policies put in place by social platforms.
Social media applications have proven to be big business, and as businesses look for more ways to monetize social networks like Facebook, networks like this are something to consider. For businesses selling merchandise, there are ways to monetize Facebook fans as well.