Netflix said today that its customers in the United States and Canada can now stream content through their Wii consoles with Netflix installed on their Wii Menu.
The Netflix disc that was used for instant streaming on the Wii console will no longer be required. Netflix customers who have a plan starting at $8.99 a month ($7.99 Canada), a Wii and broadband Internet connection can now instantly watch movies and TV shows streamed directly to their TVs by downloading Netflix from the Wii Shop Channel.
"Wii is a consummate home entertainment platform and has quickly become one of the best and most popular ways to enjoy movies streamed from Netflix," said Reed Hastings, co-founder and CEO of Netflix.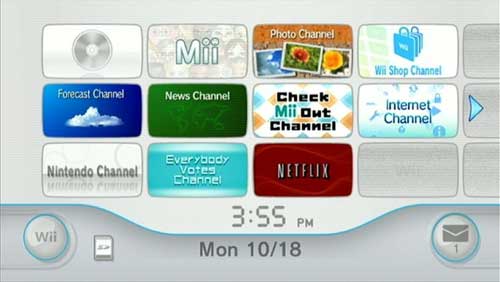 "The availability of Netflix right on the Wii Menu adds significantly to the ease and convenience that attracts our members to the Netflix streaming experience and is an important step in our efforts to continuously improve the service."
The new channel is available to Netflix customers at no extra cost. The disc-free option installs Netflix on the Wii Menu, allowing Wii owners to access streaming movies and TV shows.
The Netflix service has been available on the Wii console in the United States since April 12, 2010, and in Canada since Sept. 22, 2010.