MySpace let us know that it's hired marketing industry vet David Donegan as Senior Vice President of Marketing. He will oversee the company's marketing, entertainment and events teams and strategies.
Donegan will be based in MySpace's Beverly Hills office and will report to the company's Co-President, Jason Hirschhorn.

"David's deep experience in consumer brand marketing, interactive marketing, and entertainment make him a perfect fit for this role," says Hirschhorn. "I'm really looking forward to watching his creativity and leadership reinvigorate our brand and entertainment experiences."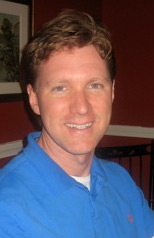 "If there is one thing that is core to my marketing philosophy it's the understanding that a brand must resonate with its audience, particularly since the rise of social media and digital marketing," said Donegan. "It's so important for MySpace to embrace its brand heritage and return to the roots that enabled the company to grow into the household name it still is today. I'm excited for the opportunity to help further evolve the MySpace brand and create increasingly meaningful and impactful experiences for users."
In the past, Donegan has worked as the Managing Partner of Kastner & Partners Interactive where he was responsible for the overall strategy, implementation, and management of brand and product lines for clients that included Red Bull and Qualcomm.
Before that, he spent six years as the Director of Interactive Marketing for Red Bull where he oversaw key consumer and interactive marketing areas and effectively reorganized marketing activities to better focus on the youth market, created an interactive marketing department, directed the creation of award-winning content and digital campaigns, and utilized grassroots ambassador programs.
Prior to working at Red Bull, he worked in entertainment production and development at NBC Universal and CBS. His work has won awards from Communication Arts, ADDYs, and I.D. Annual Design Review.
As some have pointed out, this is an opportune time for MySpace to step up to the plate, and gain back some of the social networking interest that has left it for Facebook in recent years. A lot of people are upset with Facebook right now, to say the least, and MySpace still has a very big user-base, and could look to capitalize.