From time to time, we get a reminder of the true power of social media, and the fact that sometimes that power is used by evildoers. The latest example comes a CNN report about a Facebook "hit list".
According to CNN's Arthur Brice, three teenagers in Columbia, who were on a 69-name hit list posted on Facebook, have been murdered in the past ten days. He reports:

The hit list on Facebook, which was posted August 17, gave the people named three days to leave the town of Puerto Asis or be executed, said Volmar Perez Ortiz, a federal official whose title is defender of the public.
Police at first thought the posting was a joke, Perez said in a statement issued Saturday. But the publication of a second list with 31 additional names led authorities to convene a special security meeting Friday, Perez said.
Brice has more details about the crimes.
The Facebook format used for the hit list is unclear, and the company did not respond to a request for comment.
This is not the first time we've seen social media abused, and it will almost certainly not be the last, but while a site like Facebook may provide a platform for threats, it's important to keep in mind that it is only the platform, and a platform that is utilized much more often for good will (see the countless causes on the social network).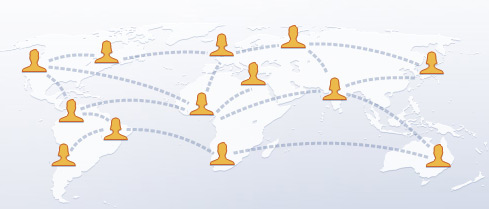 It's simply a means of communication. This is another example of why social media sites should not be held accountable for the actions of users (a problem YouTube has struggled with). Would you hold a paper company or the post office responsible for a handwritten hit list sent through the mail?