People who like to try new cell phones on a regular basis should brace themselves; this year, Motorola's going to do its best to make it rain Android devices. In an interview today, one exec committed to releasing something like two dozen smartphones based on the mobile operating system.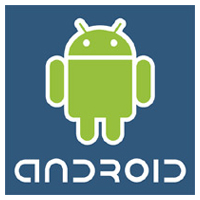 Spiros Nikolakopoulos, Vice President of Mobile Devices in charge of Asian and international retail distribution, told Damian Koh, "There will be between 20 and 30 smartphones globally and, at this moment, all of them will run Android."
Of course, that doesn't mean that every single one will be on display in malls around the U.S. Nikolakopoulos continued, "[N]ot all will be available everywhere as it depends on the company's partnership with the various telco operators in each country." So we may wind up with some near-identical phones that are just for sale in different regions.
Still, it sounds like Motorola's going to put out about all the Android phones it can. And since the company's been interested in Android since at least September of 2008, it's a good sign for both the manufacturer and Google that the relationship remains so strong.
Look for Android's market share to increase quite a bit over the next 12 months as a result.
Related Articles:
> Google Delays Launch Of Android Phones In China
> Google Unveils Nexus One "Super Phone"