Motorola has announced a "global" alliance with Microsoft, which will see Bing used as the default search engine on Motorola Android-based devices. The move begins in China, where obviously there is some turmoil between Google and that country, but again, this is being called a "global" alliance that is "launching" in China.
Motorola says that users will get a pre-loaded Bing bookmark on their mobile browser, and an enhanced search widget with Bing integration, though users will be able to customize their devices and select their own search provider.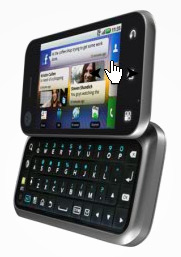 "We believe that consumer choice is one of the most critical components to ensuring a rich and seamless client experience," said Christy Wyatt, corporate vice president of software and services, Motorola Mobile Devices. "Motorola and Microsoft have enjoyed a longstanding collaboration and the addition of Bing services to our Android-based smartphones in China is another important step in empowering our end-users."
"Mobile devices continue to be a critical place for customers to access location-based services such as local search and mapping," said Yusuf Mehdi, senior vice president of the Online Services Division at Microsoft. "We are pleased to expand our long-standing relationship with Motorola to bring powerful Bing location-based services to Motorola's innovative new mobile devices, providing consumers with more choice and flexibility in mobile search."
This is the second time in about a week Motorola has made news by offering non-Google search options on its Android-based devices. The recently launched Motorola Backflip comes with Yahoo.
Bing search and maps will be available on Motorola Android-based devices in Q1 2010 in China. No other expansion of this has been announced, but the phrase "global alliance" certainly leaves room for speculation.